Ramon Gustilo, MD

Chairman of the Board of Directors
Chief Executive Officer
Dr. Gustilo has practiced Orthopedic Medicine since 1964. He is currently Professor of Orthopedic Surgery at the University of Minnesota, and he has received national and international recognition in the areas of orthopedic surgery, research, publication, and educational development. In addition to his accomplishments in medicine, Dr. Gustilo has several business interests domestically and abroad. Dr. Gustilo is responsible for oversight of the Scripsys Board of Directors and for the overall corporate strategy.
Bernard Quebral, MD

Member of the Board of Directors
Dr. Quebral has practiced Internal Medicine in the Minneapolis area since 1990. He is currently Chief of Physicians of a large health clinic in the Minneapolis area, and has been instrumental in several philanthropic medical organizations for third world countries. As a Member of the Scripsys Board, Dr. Quebral participates in steering the corporate strategy and in new business development.
Thomas Holm

President and Chief Financial Officer
Member of the Board of Directors
Mr. Holm's career includes 20 years in developing and supporting legal information systems. Most recently, he has helped found several startup companies. In addition to his duties on the Scripsys Board, Mr. Holm currently serves as the President and Chief Financial Officer.
Joey Sunico

Member of the Board of Directors
Mr. Sunico's career began in 1993 venturing into several entrepreneurial businesses including food services, media marketing, advertising and children's learning. He was the founding member of i-Providers before its merger with Scripsys.
Walter Peczon

Member of the Board of Directors
Mr. Peczon's career includes 20 years in the financial services industry where he was in senior management of large US national brokerage and insurance firms. Most recently he ventured into two businesses that involve investment advice for individuals and hedge funds.
Teresa Wimmer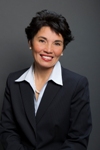 Vice President of Business Development
Ms. Wimmer's area of expertise is in project management and marketing where she has spearheaded efforts for medical facilities, research centers, and retail industries. Most recently, she took responsibility for managing client relationships to establish a high level of customer service for a large medical education center located in Minneapolis. Ms. Wimmer is responsible for developing new client relationships for our US-based efforts.